A town in the Axarquía with a great history and tradition that is reflected in the ruins of the Bentomiz castle and in the anually mule fair.
Where is Arenas located
Arenas is located 48km from Malaga capital with a population of 1.156 inhabitants. The municipal term has a dimension of almost 26,3km square.
Demonym of the people of

Arenas
The inhabitants are called "arenusco or arenusca".
Origin of the name Arenas
During the 15th century it was called Arenas del Rey in homage to Ferdinand the Catholic who, during the reconquest, stayed for a time in the area. The name during time just became Arenas.
Monuments and places interest in Arenas
Castle of Bentomiz

Church of Santa Catalina de la Concepción: Built in the 16th century on the site of an old mosque, preserving part of its old minaret. On the night of November 13, 1926, a candle remains lit after a celebration of a baptism, causing a fire that completely destroys the temple. The current temple was built between the years 1941 and 1944. The old tower was made up of three sections but the new tower was less divided, suppressing one section.
The interior of the temple formed by a single nave contains the altarpiece of the main altar made in 2004. We highlight several sculptures, including one of Our Lady, the Virgin of the Rosary and a Crucified Lord. We can also see images of Santa Catalina, Nuestro Padre Jesús Nazareno, María Santísima de los Dolores and San Sebastián, patron saint of the town.

Fountain of love
Festivities in Arenas
Fair of the Mule: It is generally celebrated on October 12. An event dedicated to the animal that has been the economic support of the province for many years. The purpose is to make known to future generations the tasks that these animals did and their importance. During the event there are mule exhibitions, races, exhibitions with verdiales pandas and other activities.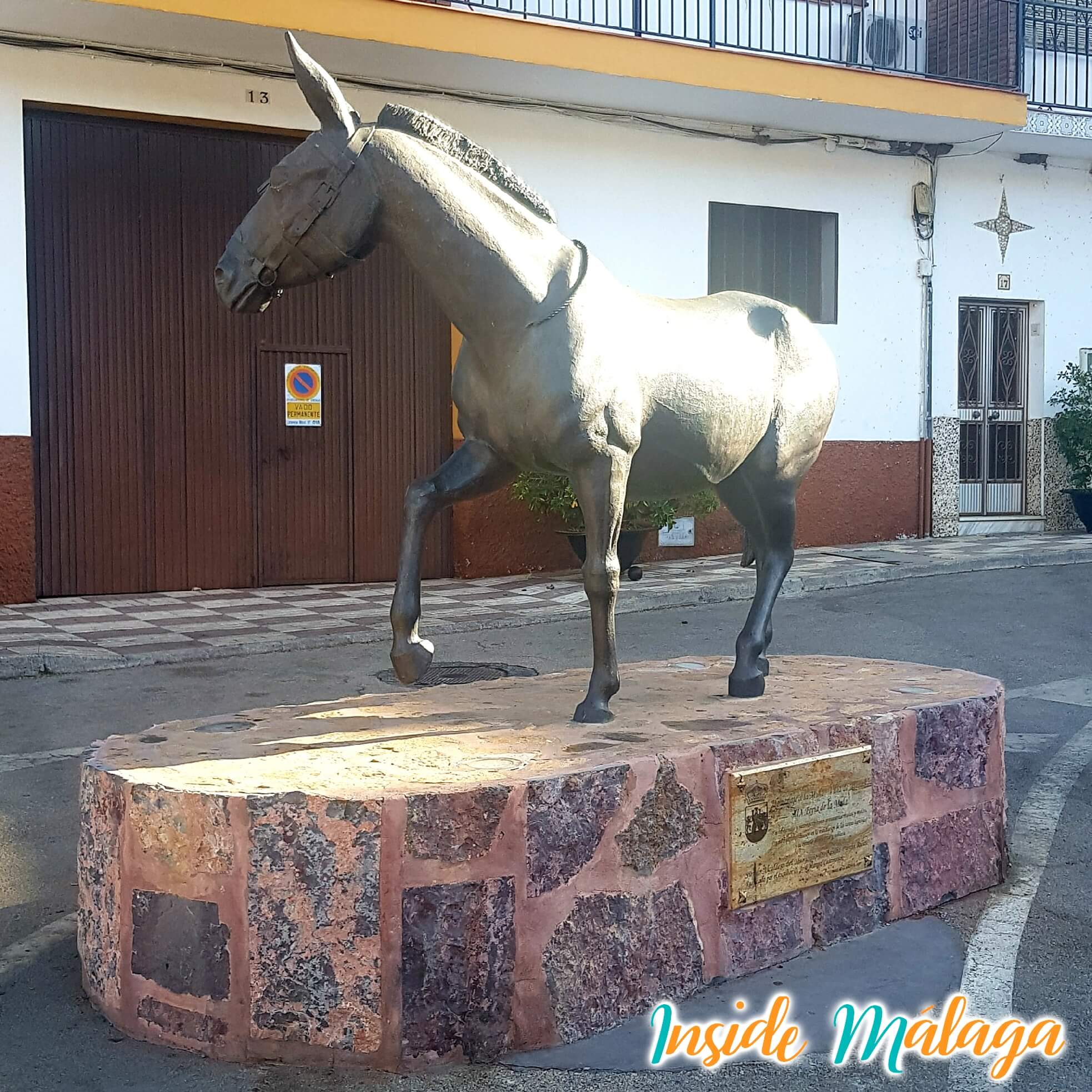 For more information about Arenas Village: visit the City Council page