Where to relax in Fuengirola? Fuengirola is a municipality where thousands of visitors fill its beaches, bars and restaurants every day. The streets full of life and joy turn an old fishing village into a modern municipality dedicated to tourism in the heart of the Costa del Sol.
Despite the fact that Fuengirola is a very popular city for millions of tourists in the last decade, there are always some charming corners where one can go to relax, enjoy good views or read a good book in peace.
It is obvious that all the beaches, squares and parks in Fuengirola are places to relax and enjoy. But then we have selected a series of corners that have a special touch to be able to relax even more.
The Bull of Fuengirola Torreblanca

In the province of Malaga there are three Osborne bulls. It began as an advertising poster promoting the brandy of the Osborne group that began to be placed in the late 50s. Since the 90s it has been considered a symbol of Spain and has been considered a cultural heritage.
The Toro de Torreblanca can be accessed from the bougainvillea street through a path of about 50 meters without difficulty. From planada del toro you have beautiful views over Los Boliches, the sea and the port.
Sohail Castle Gardens

If you want to feel how the Phoenicians felt when they arrived in Fuengirola 2000 years ago, you must go to the gardens where the origin of this municipality began. The castle offers large green areas perfect for lying down, reading a book, having a romantic picnic on the lawn in front of Sohail Castle with sea views.
The path of the dams

A little urban hiking from the promenade next to the Chiringuito Rincón Marinero can be accessed on the trail, it may seem a bit strange since you see a dark bridge, crossing under the bridge you will come to a trail that seems to have gone somewhere else without buildings. It is an easy and relaxed path, that is, it is not sporty, nor does it have to be climbed. The path takes you from the promenade to the Parque de las Presas. Do not do this trail at night or when there is rain.
The jetty «La T»
What relaxes more than the sound of the sea in the sun? Between the beaches of Fuengirola and Los Boliches is the jetty known among the neighbors as «La T». You can sit on the large rocks that form the jetty and you can choose between many views to relax: the port, the mountain or the sea. What more could you want?
River of Fuengirola recreational park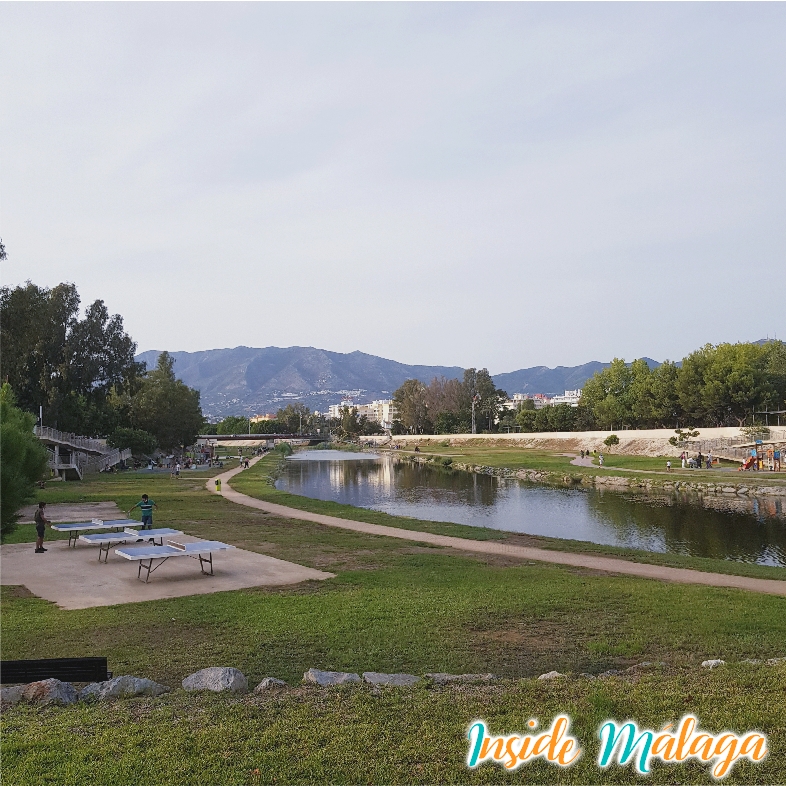 The river of Fuengirola offers at its banks green areas full of leisure for sports: table tennis, bike lanes, basketball hoops. If you like water leisure in times of good weather, you can rent pedal boats. A great place where the river, the sea and the Sohail castle meet.
For more information about Fuengirola: visit the City Council page